Proper Food Combining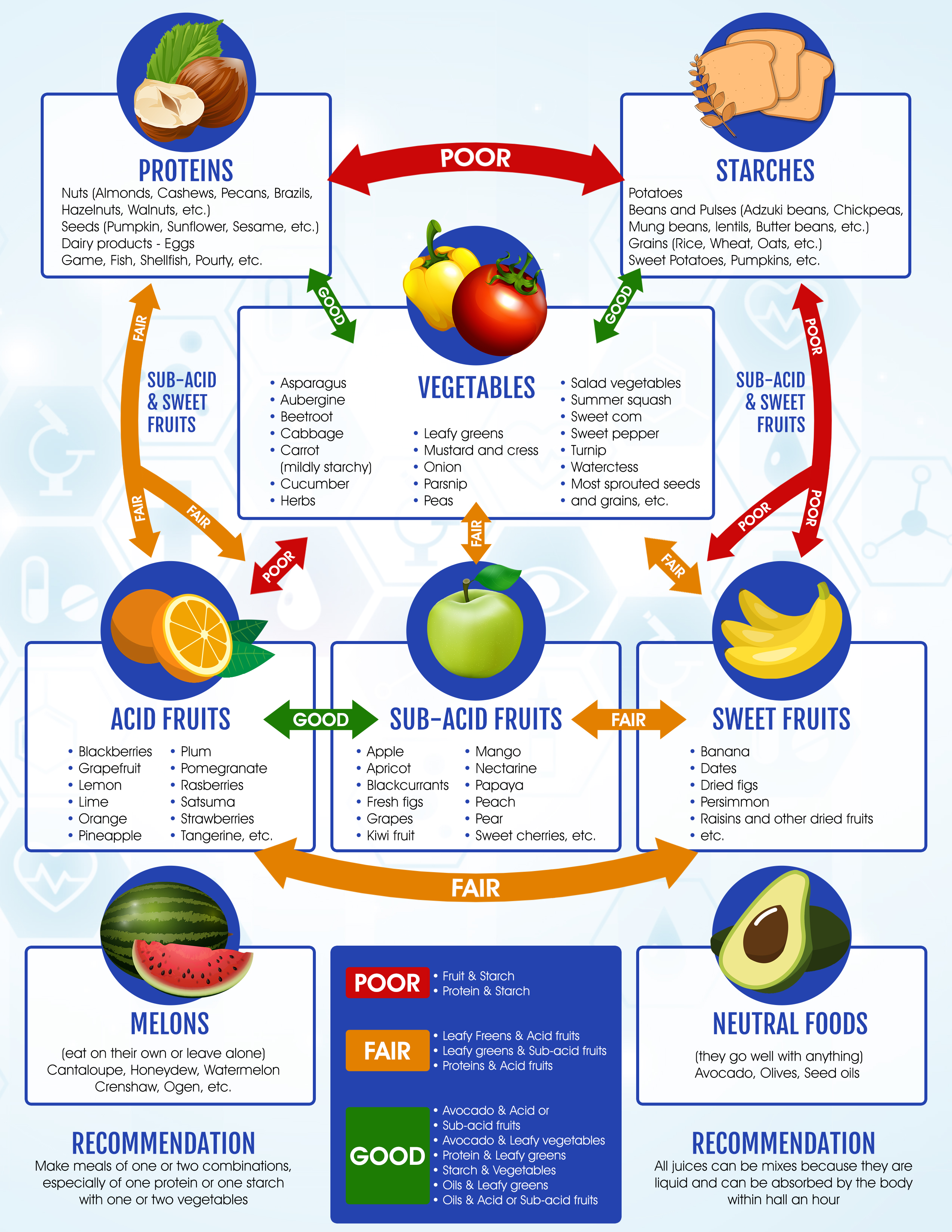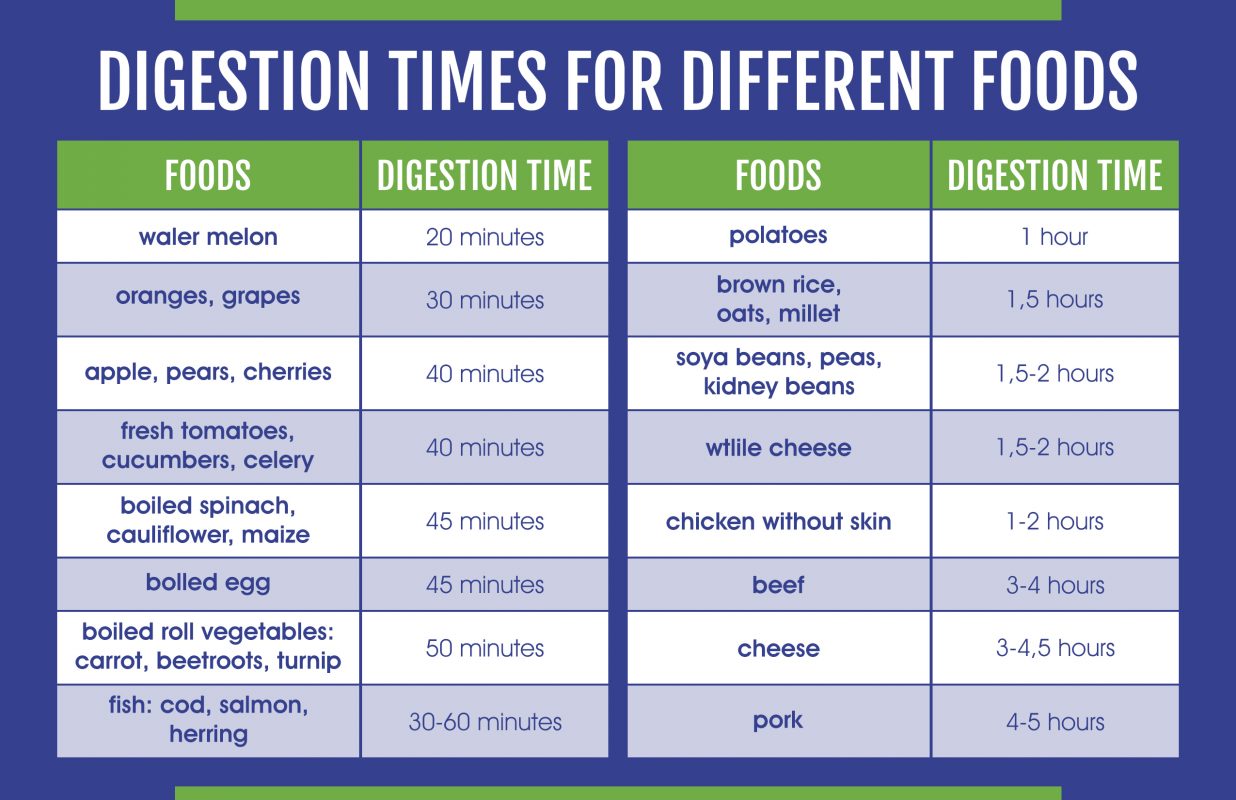 You Should Eat 80% Alkaline Foods Daily, To Prevent Mucus.
Here is an Alkaline list of foods that will not overload your body with mucus, for too much mucus in your body will cause a disease to take place.
Highly Alkaline
baking soda
chlorella
dulse
lemons
lentils
limes
lotus root
mineral water
nectarine
onion
persimmon
pineapple
pumpkin seed
raspberry
sea salt
sea vegetables
seaweed
spirulina
sweet potato
tangerine
taro root
umeboshi plums
vegetable juices
watermelon
Moderately Alkaline
apricots
apples
arugula
asparagus
banchi tea
beans (fresh green)
broccoli
cantaloupe
carob
carrots
cashews
cayenne
chestnuts
citrus
dandelion
dandelion tea
dewberry
edible flowers
endive
garlic
ginger (fresh)
ginseng tea
grapefruit
herbal tea
herbs (leafy green)
honeydew
kale
kambucha
kelp
kiwifruit
kohlrabi
loganberry
mango
molasses
mustard green
olive
parsley
parsnip
passion fruit
peas
pepper
raspberries
soy sauce
spices
turnip
sweet corn (fresh)
Low Alkaline
apple cider vinegar
almonds
apples (sour)
artichokes (jerusalem)
avocado
bell pepper
blackberry
brown rice vinegar
cabbage
cauliflower
cherry
cod liver oil
collard green
egg yolks
eggplant
ginseng
green tea
herbs
honey (raw)
leeks
mushrooms
nutritional yeast
papaya
peach
pear
pickles (homemade)
potato
primrose oil
pumpkin
quail eggs
radishes
rice syrup
rutabaga
sake
sesame seed
watercress
sprouts
Very Low Alkaline
avocado oil
alfalfa sprouts
banana
beet
blueberry
brussel sprouts
celery
chive
cilantro
coconut oil
cucumber
currant
duck eggs
fermented veggies
flax oil
ghee
ginger tea
grain coffee
grapes
hemp seed oil
japonica rice
lettuces
oats
okra
olive oil
orange
quinoa
raisin
sprouted seeds
squashes
strawberry
sunflower seeds
tahini
tempeh
turnip greens
wild rice
umeboshi vinegar
Acidic Foods That Cause Mucus In Your Body
Highly Acidic
artificial sweeteners
barley
beef
beer
brazil nuts
breads
brown sugar
cocoa
cottonseed oil
flour (white)
fried foods
fruit juices with sugar
hazelnuts
hops
ice cream
jam / jelly
liquor
lobster
malt
pasta (white)
pheasant
pickles (commercial)
processed cheese
seafood
soft drinks
soybean
sugar
table salt
walnuts
white bread
white vinegar
whole wheat foods
wine
yogurt (sweetened)
yeast
Moderately Acidic
barley groats
basmati rice
bear
casein
chestnut oil
chicken
coffee
corn
cottage cheese
cranberry
egg whites
fructose
garbanzo beans
green peas
honey (pasteurized)
ketchup
lard
maize
mussels
mustard
nutmeg
oat bran
olives (pickled)
other legumes
palm kernel oil
pasta (whole grain)
pastry
peanuts
pecans
pistachio seeds
pomegranate
popcorn
pork
prunes
rye
snow peas
soy milk
squid
veal
Low Acidic
adzuki beans
aged cheese
alcohol
almond oil
balsamic vinegar
black tea
boar
buckwheat
chard
cow milk
elk
farina
game meat
goat milk
goose
kamut
kidney beans
lamb
lima beans
milk
mollusks
mutton
navy beans
pinto beans
plum
red beans
safflower oil
seitan
semolina
sesame oil
shell fish
soy cheese
spelt
tapioca
teff
tofu
tomatoes
turkey
vanilla
wheat
white beans
white rice
Very Low Acidic
amaranth
black-eyed peas
brown rice
butter
canola oil
chutney
coconut
cream
curry
dates
dry fruit
fava beans
figs
fish
gelatin
goat cheese
grape seed oil
guava
honey
kasha
koma coffee
maple syrup
millet
organs
pine nuts
pumpkin seed oil
rhubarb
sheep cheese
spinach
string beans
sunflower oil
triticale
venison (deer)
vinegar
wax beans
wild duck
zucchini
Things you should know about prevention!!!!
All DIS-EASES are Preventable
Saturated Fats are NEEDED to Maintain good health
With the right Ingredients your body could regenerate Indefinitely…example of this are oxygen and aminos in right proportions with the right fats and minimal sugars.. certain cells have been kept alive long after the death of an animal for over 30 years
FASTING can and will save your life
Mediterranean diets  as well as Asian and Near east Asian diets are similar in that the diets are rich in antioxidants and preventatives that protect the body from toxins and poisons in the foods they eat (potential toxins)
What is not being told to the western cultures is that Asians have 3-4 X's higher accounts of cancer from Soy products then western women in the pancreas, esophagus, intestines, and thyroid
Organic = Carbon Based…this applies to anything that is a carbohydrate ( veges, fruits, and grains) nothing states that it is chemical or pesticide free, or genetically free it is implied therefore you think it is safe
Info of this has been known …since the dawn of time
Antioxidants and other Body Cleaners are Key to a DIS-EASE Free Body
The One thing in common with all cultures from anywhere in the world is to be clean internally and externally
Pollutants and Chemicals are the key disasters to a dysfunctional immune system
Foods laced with hormones and xeno-estrogens are causing havoc in your system
SOY is not the wonder food that you think it is if anything it is a depletory of vital minerals that are needed to maintain the right bio-electric field needed and required for a health immune system as well as a proper running nervous system
Multinationals in certain bio engineering areas of agriculture are not concerned about you or whether you eat ORGANIC or NONE Organic foods ( they are both essentially the same)
Pesticides are ever being used whether intentionally or otherwise just by proximity to others who use them
Alot here and there is more alot more.. did you know for about 2-3.00$ 's a day you can take a cancer preventative …..and you can get them at a grocery store.. Apples and Garlic eaten raw and peeled( yep peel the apples they are mostly imported nowadays and usually have some kind of spraying whether it's acceptable or not and when coated with wax it seals the poisons til it enters your gut and then the oils mixed with chemicals gives your liver a problem not worth it….better to peel and eat them together makes for a good synergy
My intent is to give any and all info I get or have attained over the years to everyone freely.. no charge no 1-900# nada if I do make any financial gain here it will be due to the fact that I will be in a consulting manner in either doing workshops or seminar or personal consulting in area of health or in making your own herbal combo's …compounding your own supplements …or teaching you how to make your own tinctures creams.
There are answer(s) and you can have them too!
Alternatives to Soy and Dairy
How to make your own supplements
What to buy in the grocery store that is effective and affordable (example..a vege that fights cancer and cost under a 1.00$
What does organic really mean and where did that term come from?
How to make a good chelator with things you can purchase from the grocery store
How to read a supplement container it what they don tell you that should alarm you
How to combine supplements and herbals that can combat effectively health issues
How to make tinctures and creams
FASTING and why you should do it regularly
Almond Milk or Seed milk Principle way to make?
Amount of almonds needed ? About  8-12 seeds
Amount of pumpkin seeds needed  about  1/8 cup
Amount of sunflower seeds same as pumpkin
Amount of Millet same as pumpkin
Amount of rice same as pumpkin
Amount of barley same as pumpkin
Or any other seed  explore and share
This recipe uses almond but you can substitute other seed or combine together for combo
Let the almonds ( or other seed or grains you might want to explore ) sit in a glass container or Jar over night ( you can do it in a shorter period of time but you might find it takes longer to blend and mix) the next day blend mix with your favourite sweetener ( Unpasteurized honey, xylitol, maple syrup, corn syrup ?whatever you would like or even use unsweetened)
Add xanthium gum as a binder it keeps every thing together
Blend til smooth and add water as you blend til you fill to top of blender? blend til smooth
Stop pour out into another container ( preferably glass) refrigerate and drink or drink straight from the blender either way you will love it
Natural
A "natural" label does not guarantee the product has been organically produced and processed according to the rules of a private certification entity. A "natural" label does mean that there has been a minimization of synthetic inputs and that it may have been produced and processed according to the rules of a private certification entity. In some cases, products labeled as "natural" have possibly originated from growing and processing operations that are phasing into organic production but have yet to achieve a certifiable status.
How to read a Vitamin Label
When you see a list of vitamins especially oil based supplements ( omegas or vitamin E or supplements that are combined such as CQ10 and a fat read carefully) when they list no wheat dairy etc if they say no soy then it should be soy free provided they don't say natural flavour( unless they specify the flavour e.g. vanilla) or color ( again unless they describe the colour ?e.g annatto) if you see food color red or yellow then stay away especially if you are asthmatic or have a liver problem ( this would also apply to pharmaceuticals) yellow number 5 can bring on a asthma attack and reds can cause cancer or liver damage especially red # 40 Use alternatives e.g. most vitamin Es are soy based but some are either rice bran or palm oil based or wheat germ based ( way way better source)
Creams and lotions
Utilize an oil( grapeseed, olive, sunflower, almond) cooking oils use a herb or flower or anything you might want to use as a source of a healthy skin ( you can utilize the herbs from your tincture after you use them) put oil and herbs in a glass jar, heat water and place jar in the pot and let simmer ( light boil) for 3 hours you will see the plant blend with the oil add either coconut, or palm oil shred some beeswax with about a shot of your alcohol( yep vodka or whatever you used) put in after you strain the oil from the materials heat again till wax and coconut ( palm) oil melt and mix then when cooling add your favourite essential oil ( cream or lotion is all based on the amount of oil and wax ratio you use so explore)
FASTING
The ultimate healer fasting should be done for a lot of reasons mainly for health and welfare when you fast the body rids itself of a lot of unwanted build up of foods and debris as well as toxic materials one might be exposed too
METHODS OF FASTING
Juice fasting whereby you drink juice all day and nothing solid other then juice
Water fasting ( same as above but you use only water)
Vege fast where you take a day and only consume veges
Pure fast? nothing in and toxins out this is dramatic for some so if you never did this try the previous fast(s) first and once you have overcome some of the psychological anxieties( which are all bs but your head will talk to you about you starving) then go for the pure fast
Symptoms of fasting for 1st timers tingling of hands and feet drop in body temperature possible headaches( symptom of poisons in the body) Lack of energy( definitely minimize activities when trying this for the first time you will feel weak) do for 24 hours to complete? if it becomes to overwhelming (due to emotions or psychological angst then break it off ? if you think it can be to much after trying the other type(s) of fast then do it for say 5-6 hours then break it next time you try go for 12 hours ..then next time keep adding it til you reach the 24 hour time frame and do this whenever you feel the need
Usually when starting fast there are varying opinions how you should start for a 24 hour fast not much is really needed in preparation except to have your self fortified for the 24 hours but if you extend this for a long period of time then you should take the time to prepare properly to get the most out of your fasting experience.